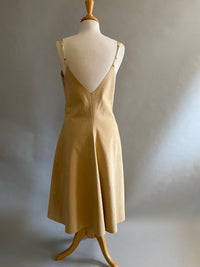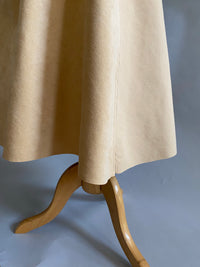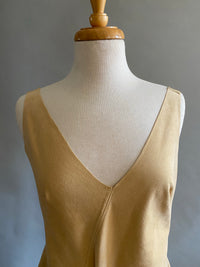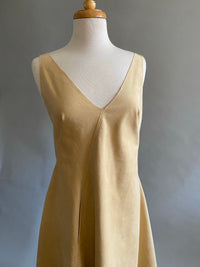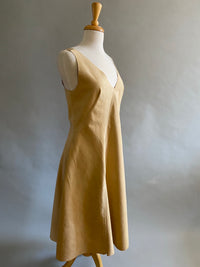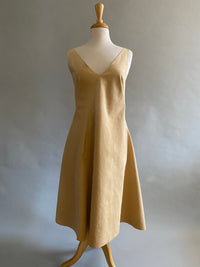 WinkworthBrooklyn
Vegan Suede Bias Slip Dress
Vegan Suede bias slip dress with a deep V back neckline and the cutest pocket tucked into the asymmetrical front. Full skirt in the best way. Adjustable silk charmeuse straps. Washable. 
Super cute with a little black sweater.
Made to order, DM me your brassiere and height.
Sizing:
Hi, ordering clothes online is really tough. I've been hand producing patterns that reflect more realistic body styles for 2 decades. I organize by brassiere sizes.
P: 32a, 32b, 32c, 34a
S: 32c, 32d, 32dd, 34a, 34b, 34c
M: 32e, 34c, 34d, 34dd, 34e 36a, 36b
L: 34e, 34f, 36b, 36c,36d, 38b, 38c
XL: 34f, 34g, 36dd, 36e, 38d, 38e
Sizing is not universal, so I'm happy to chat and help you with measurements, it is revelatory to receive a beautiful piece to treat yourself and have it fit.