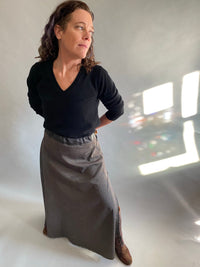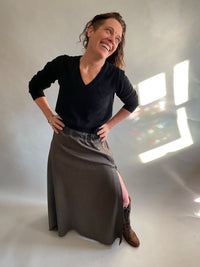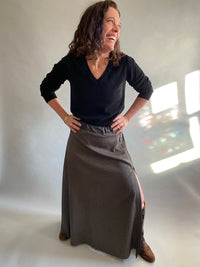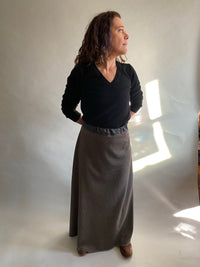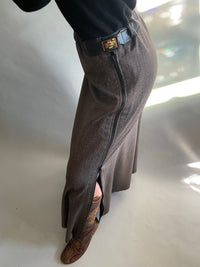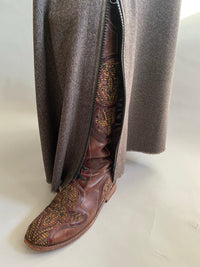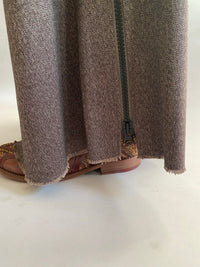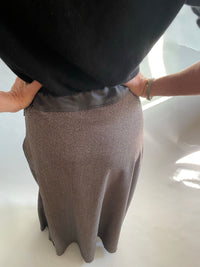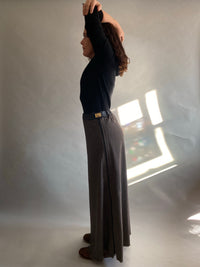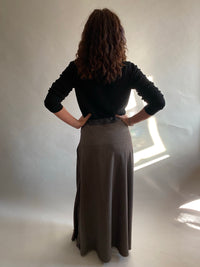 WinkworthBrooklyn
Choco Herringbone Bias Wool Skirt With Full Length Zipper
Chic choco herringbone wool, this full length bias skirt is a super fun piece. Silk geometric damask silk elastic waist and black/gray double-ended zipper closure.  Black leather purse closure detail on side waist. Raw hem finish. Zip open to as high as you like, looks amazing with this season's clog profile and super chunky boots as well as your fave statement boots. This skirt will fold in with your gray, black and dark brown footwear. 
Please message me your waist measurement and your height to ensure your fit. Thanks.
C is a S and is 5'4". 
🤩These skirts are MADE TO MEASURE, enjoy.
S, M, L
Dry Clean Only