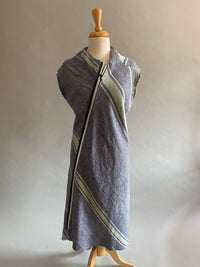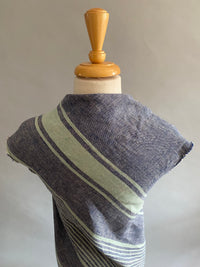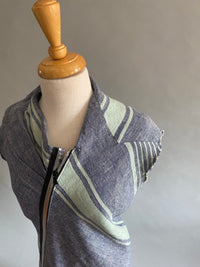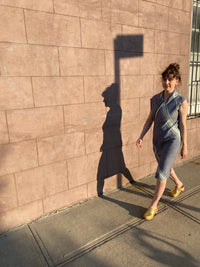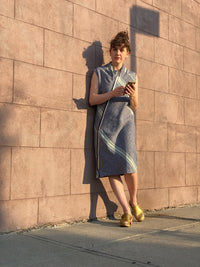 WinkworthBrooklyn
Bias Striped Linen Dress w/Silver Zipper
Bias dresses are back, thank god. This dress reminds me of a favorite John Anthony sheath dress. The asymmetrical silver zipper keeps it fresh and a little punky against the vintage bias feel. Heavyweight linen that skims and only shows your curves. Raw edges on cap sleeves and raw edge hem. I'm obsessed with proper coverage around the armhole and this one is perfection. 


Sizing:
Hi, ordering clothes online is really tough. I've been hand producing patterns that reflect more realistic body styles for 2 decades. I organize by brassiere sizes.
P: 32a, 32b, 32c, 34a
S: 32c, 32d, 32dd, 34a, 34b, 34c
M: 32e, 34c, 34d, 34dd, 34e 36a, 36b
L: 34e, 34f, 36b, 36c,36d, 38b, 38c
XL: 34f, 34g, 36dd, 36e, 38d, 38e
Sizing is not universal, so I'm happy to chat and help you with measurements, it is revelatory to receive a beautiful piece to treat yourself and have it fit.