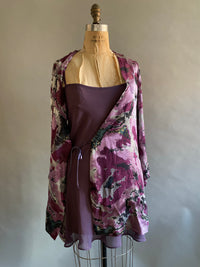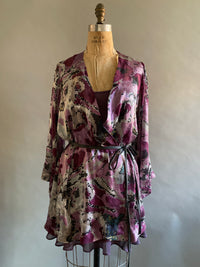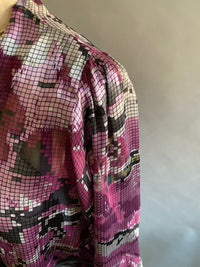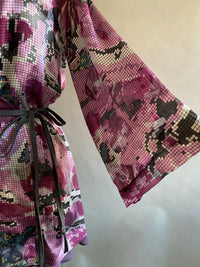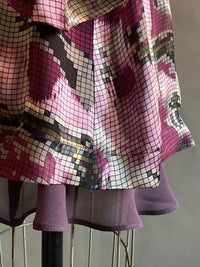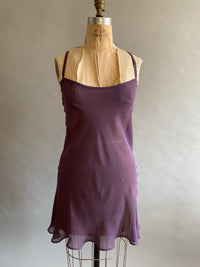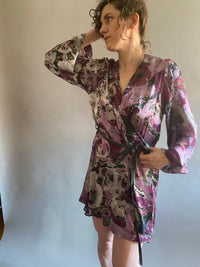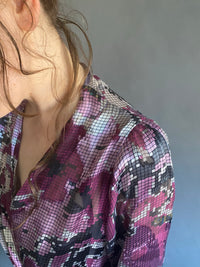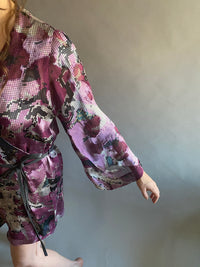 WinkworthBrooklyn
Silk Burnout Shortie Dressing Gown
Nesting at home cannot be beat, and doing it in silk burnout makes even more sense. Daily luxury for yourself should be a non-negotiable. This digitized floral print silk burnout, mid thigh length dressing gown is a luxe and easy staple. The gray leather tie belt zhuzshes it up just right. 
Pair with purple silk chiffon bias nightie/slip.
Dry Clean or machine wash gentle, tumble dry gentle. Please remove the leather belt before cleaning.
S available
Sizing:
Hi, ordering clothes online is really tough. I've been hand producing patterns that reflect more realistic body styles for 2 decades. I organize by brassiere sizes.
P: 32a, 32b, 32c, 34a
S: 32c, 32d, 32dd, 34a, 34b, 34c
M: 32e, 34c, 34d, 34dd, 34e 36a, 36b
L: 34e, 34f, 36b, 36c,36d, 38b, 38c
XL: 34f, 34g, 36dd, 36e, 38d, 38e
Sizing is not universal, so I'm happy to chat and help you with measurements, it is revelatory to receive a beautiful piece to treat yourself and have it fit.