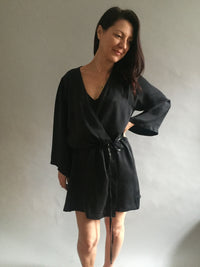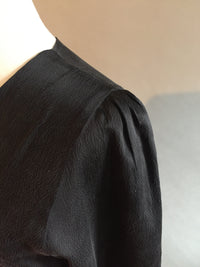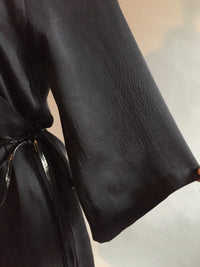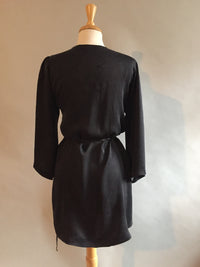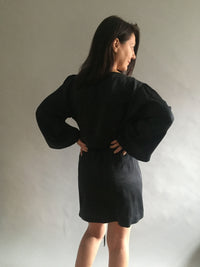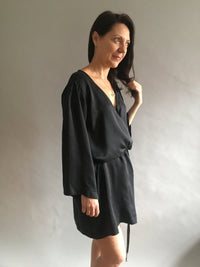 WinkworthBrooklyn
Black Silk Charmeuse Dressing Gown
Nesting at home cannot be beat, and doing it in silk charmeuse makes even more sense. Daily luxury for yourself should be a non-negotiable. This black pebble silk charmeuse, mid-thigh length dressing gown is an easy staple. The patent leather tie belt zhuzshes it up just right. 
Only one available in S. 
Dry Clean or machine wash gentle, tumble dry gentle. Please remove the leather belt before cleaning.
Ordering clothes online is really tough. I've been hand-producing clothing that reflect more realistic body styles for over two decades. I organize fit by brassiere sizes.
P: 32A, 32B, 32C, 34A
S: 32C, 32D, 32DD, 34A, 34B, 34C
M: 32E, 34C, 34D, 34DD, 34E, 36A, 36B
L: 34E, 34F, 36B, 36C,36D, 38B, 38C
XL: 34F, 34G, 36DD, 36E, 38D, 38E
Sizing is not universal, so I'm happy to chat and help you with measurements, it is revelatory to receive a beautiful piece to treat yourself with and have it fit.